I am an avid fan of African American film, one era being the blaxploitation era.
The Spook Who Say by the Door is a rare blaxploitation film directed by Ivan Dixon and written and produced by Sam Greenlee. Based on the book of the same name, it is a story about a black counter intelligence officer that leaves the organization due to his treatment, and goes back home to train trusted individuals the very same espionage tactics he learned.
 This film was controversial for its time because it was providing commentary on the societal norms of African Americans, the Civil Rights Movement, and other historical movements that followed.
​​​​​​​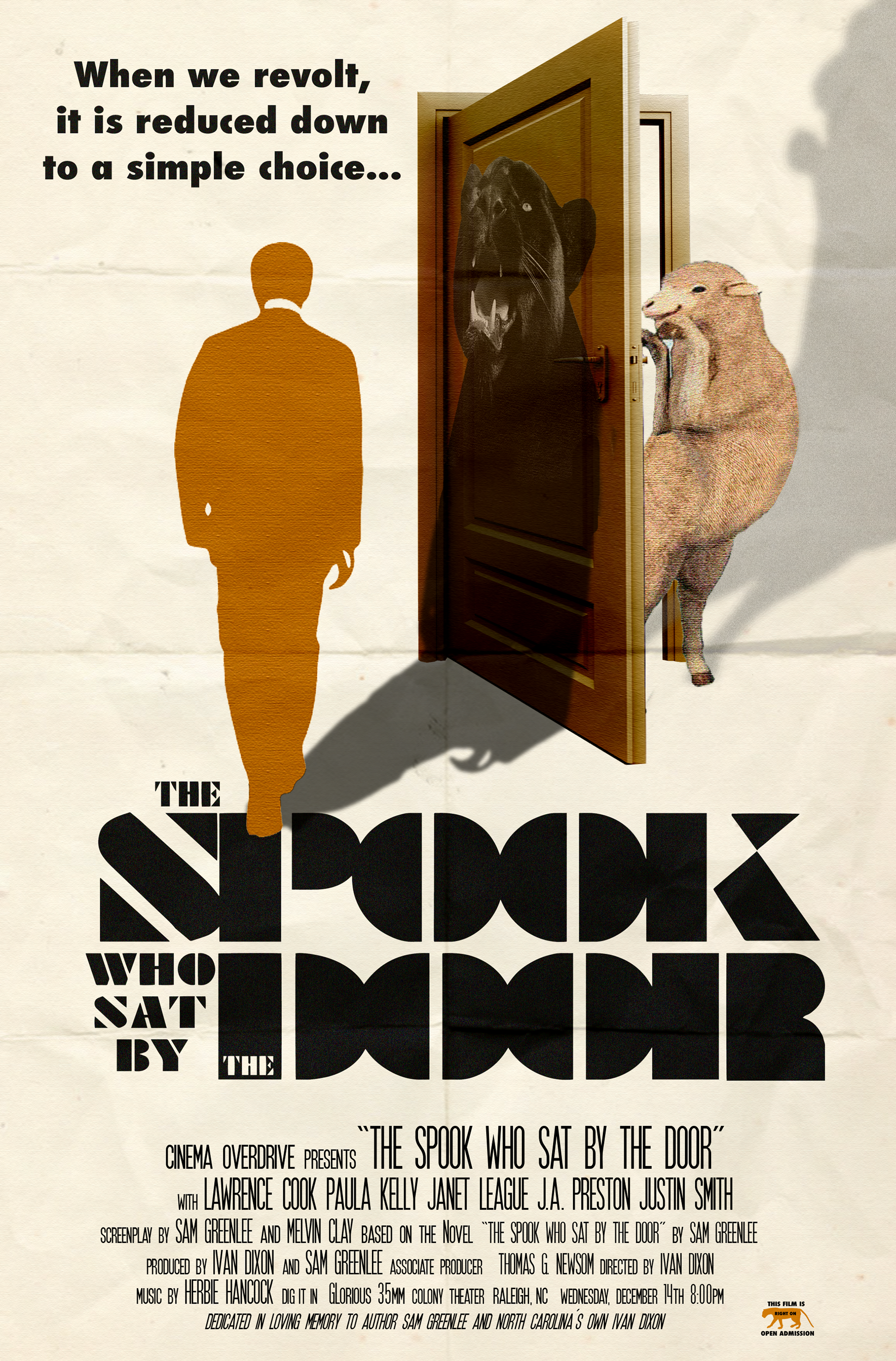 My design was inspired by poster designer Jay Shaw. His version featured a line at the bottom '
dedicated in loving memory to author Sam Greenlee and director Ivan Dixon'.
 I wanted to pay homage in my poster to both of them by keeping it authentic to the original.